Rare and old Maritime books
For those who are passionate about the sea, this is where you'll find maritime tales, descriptions of vessels, navigation techniques, etc.
If you want more information about a book on navy or if you are looking for a specific rare maritime work, call me at 06 70 29 10 39.
Les vagabonds de la gloire. Campagne d'un croiseur dans l'Adriatique.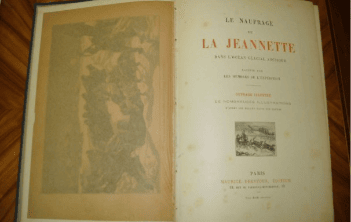 Le naufrage de la Jeannette dans l'océan glacial arctique raconté par les membres de l'expédition.