Being the daughter of an amateur bookbinder and a librarian, I was steeped in the world of books from a very early age. As a little girl, I was even fascinated by my grandfather's old bookshelves, 4 metres high and stacked with rows upon rows of books. I can still remember the huge wooden ladder he would climb to get to the topmost shelves.
Now, years later, I still love the books as much as their contents. I have as much respect for the binders, restorers, makers, illustrators and other book craftsmen as I do for the authors themselves. Ten years ago, I set up my own online store and this year I embarked on a new adventure and opened my shop in Senlis. At last I have the chance to share my passion and also to meet and discuss ideas with booklovers, collectors or simply aesthetes curious about all things. Because beyond the world of books, there is also the amazing world of the people themselves: the writers, the makers and the bookworms.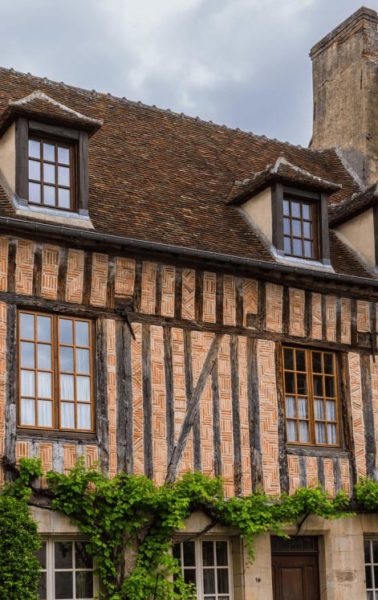 Senlis is a French city that goes 2,000 years back in time and provides the perfect showcase for an old bookshop. It was only natural that I immediately fell in love with this ancient royal city, which bears the official title of "remarkable heritage site". Feel free to visit my store in the historic heart of the city right next to the cathedral. I like to create themed connections between the objects I discover on my travels and the books I sell, but you will also find exclusive items (not available in my online shop) and treasures such as: old documents including menus, postcards, theatre programmes, advertising catalogues and other small antique items. 
SENLIS :
A CITY STEEPED IN HISTORY
Combining a visit to my store can be an excuse to (re)discover the city of Senlis. The fascinating little houses and alleyways of this ancient settlement are encircled by Gallo-Roman and medieval ramparts, making it a must for history-lovers.
DINNER WITH THE FAMILY
Jean Anouilh is one of my favourite authors.
He wrote the play "Le Rendez-vous de Senlis" and the play's heroine and I share the same name! Maybe it's another reason