A FEW EXAMPLES OF THE DELIGHTS ON OFFER
At a loss when it comes to rare books? Then rather than listening to me waxing lyrical, consider just a handful of examples of what you can find in the Perle Rare/Rare Pearl Bookshop. To find out more, head over to the "Order" section or reach out to me for more details.
If you'd like more details about a particular work, or its availability, feel free to call me on 06 70 29 10 39.
You can also contact me if you're interested in a specific book or subject: I can either steer you in the right direction, or I can save your details and get back to you when I've found the book of your dreams.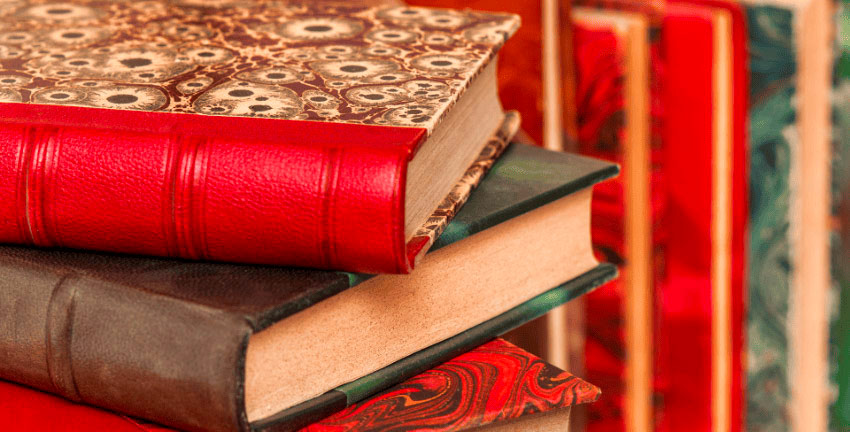 A WEALTH OF UNIQUE BIBLIOGRAPHICAL
TREASURES IN A QUAINT SETTING
My stock is the fruit of chance encounters and serendipitous opportunities and consists mainly of works from the 19th and early 20th centuries.
Visual aesthetics play an important part in my choices, with decorative themed hardcovers, illustrated editions, bindings in a variety of colours and materials, fine editions and autographed letters.
My inspiration is anything that is charming and unusual! My favourites are any books or objects that are strange or out of the ordinary…